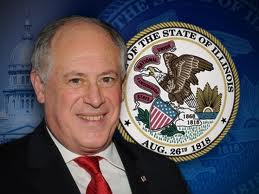 CHICAGO - Legislation aimed at allowing adoptees and birth family members to learn more about their family histories has been signed by Governor Pat Quinn.

The bill is sponsored by Representative Sara Feigenholtz and Senator Iris Martinez, and would help people gain information about their biological family history including obtaining original birth records when one of their grandparents was adopted as a child.

In a statement on Wednesday, Quinn says people have the right to know the first chapter of their lives, and that the information can be vital when determining inherited traits and medical history.

Bobbie Gregg, acting director of the Department of Children and Family Services, notes that nearly 17,000 children have been adopted in Illinois over the past decade. The law takes effect January 2015.