Windsor Man Adds Round of 59 to List of Unlikely Accomplishments
Posted: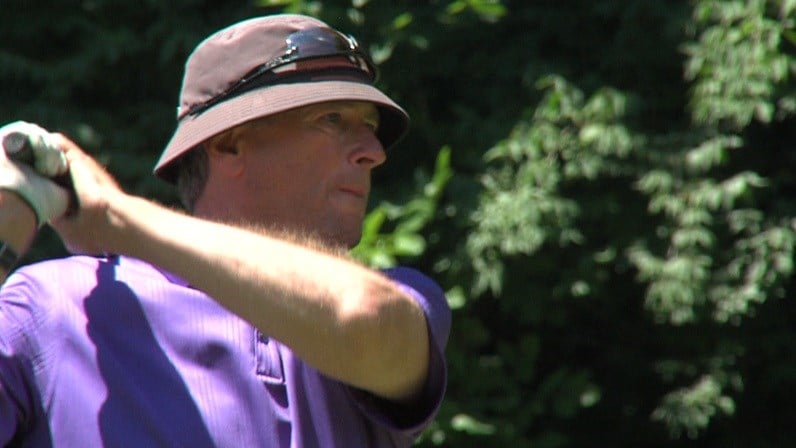 WINDSOR -- The signs were there from the beginning -- from the moment Rod Maxwell birdied his first hole.

It was a shotgun start on their Tuesday senior league event. The 62-year-old Maxwell started on the 18th, and birdied it for the first time this year.

After a par on the 1st, he proceeded to hit five birdies in a row.

"When they started to go in, they just kept going in," said Maxwell, who knows the course well. He used to own it, when it was known as Angus Links Golf Course.

The shots just kept coming, including an eagle on the par-5 9th.

"It was probably a 25-footer on 9, and it just went dead in the center," said Maxwell, "(Then I) parred 10, eagled 11."

On and on it went, to the tune of nine birdies, two eagles, and -- oddly enough -- a bogey, totaling 59 on the par 71 course.

To put that in perspective, only six players in the history of the PGA tour have ever shot 59 in a PGA round. Only one (Jim Furyk, 2013) did so with a bogey on the scorecard. Course difficulty aside, that's an incredible feat.

"When someone came in and told me Rod shot a 59, the first thing I said was 'Front or back nine?' That's just amazing," said Fox Prairie Pro Chris Bullock with a laugh. He added a statistical oddity of his own this week, hitting a hole in one on a par-4 on the course.

"To tell you how or why, I don't know any more than I did. It's just one of those things," said Maxwell, who needed a birdie putt on 17 to hit the benchmark -- which he hit.

While days like this don't coming along very often, doctors predicted Maxwell's days doing anything were numbered.

He was diagnosed with a rare cancer known as Sezary Syndrome -- a lymphoma that affects the skin.

"There's like one person is 10 million that gets it," said Maxwell, who goes to St. Louis every other week for treatment.

At its worst, the disease dried out his and cracked his skin, leaving open wounds on his palms. It caused him to lose his fingernails, and hair on his body. He couldn't pick up a golf club if he tried.

Worse yet, it came with a timeline.

"We asked the doctor, 'What's the prognosis on this?' And he said two to four years. That's pretty sobering."

Two to four years to live. It was a terrifying prediction -- one that came six years ago.

For the last eight months, Maxwell's been on a treatment that seems to be working. The skin has improved, going outside isn't an issue.

And the golf game? It speaks for itself.

It's the kind of comeback that makes recovering from a bogey on the 16th seem like nothing at all.

"Maybe I'm just really glad I had the chance to make that bogey," said Maxwell.