Construction of New Grocery Store Has One Decatur Community Excited
Posted: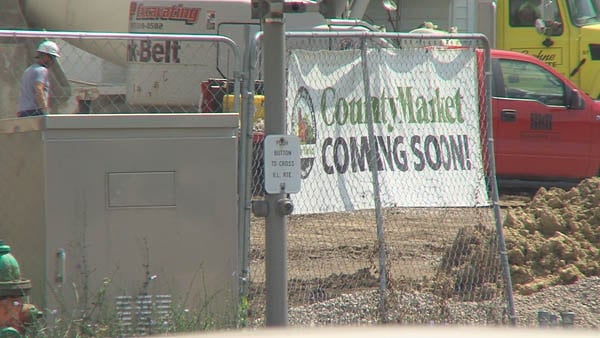 Dennis Leonard prefers the selection and prices of County Market, and travels three and half miles by bus to get there.

"The most difficult thing is the time," Leonard. "Sitting and waiting for different bus schedules. Especially our bus because it only because it only runs at the top of the hour."

The only full service grocery store in walking distance from his house is Kroger, at the intersection of king street and fairview avenue.

"I've stopped and picked several people up with bags in their hands, you know, trying to get back from Kroger," said area resident, Traci Moore.

Traci Moore says many people here don't have cars, leaving Kroger as their only option. However, this won't be the case for long. There's a new county market being built on the corner of Grand Avenue and Oakland Avenue.

It'll be nice to have a County Market around the corner," said Moore.

Leonard is also excited about the distance.

"It's within walking distance," said Leonard. "It's only like four blocks away. I can walk to the county market and walk home."

And a grocery store may not be the only addition coming to this part of town.

"If they're offering jobs to people who are out of work, I think that would definitely be a morale booster," said Moore.

Morale to a community that believes they're overlooked when it comes to economic development.

"It has a totally different feel from the far west end," said Moore.

Construction is expected to be finished in November.