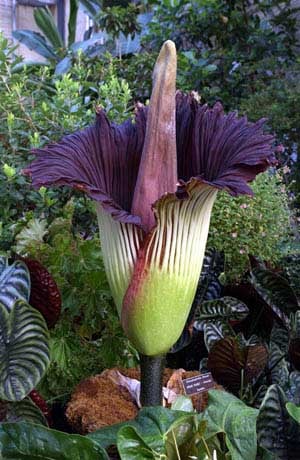 CHARLESTON - Crowds are expected to gather at Eastern Illinois University's Thut Greenhouse to watch an exotic plant known as the "corpse flower" bloom.

The "corpse flower" is expected to bloom sometime between now and Saturday. The blooming process only occurs once every two years, and once it does, the plant emits a foul odor. Steve Malehorn, the manager at the greenhouse, describes the smell as "road kill in a dumpster," and that "you can probably smell it a mile away."

Those unable to visit the Greenhouse can watch the plant bloom online. The flower is native to the rain forests in Sumatra, an Indonesian island.