Entrepreneur's take farming to new heights
Posted: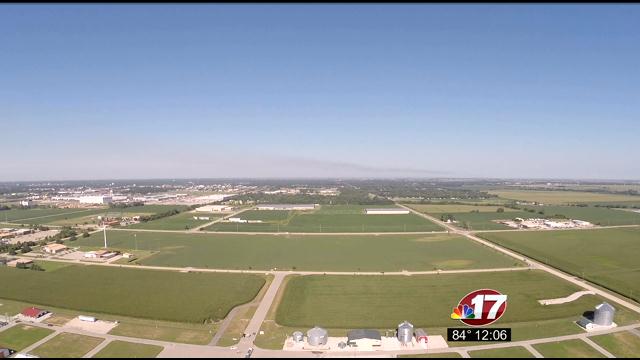 Progress City, IL-- Unmanned aerial vehicles were the star of the show this week in Progress City.
WAND's Eric Steltzer talked to a U-A-V expert about how farmers are increasing his business, and had the chance to use one to film the entire story.

Gone are the days when you needed a helicopter to get a birds-eye view of fields. Now, comparable shots can all be done from a remote control unmanned aerial vehicle

"I think this is a really exciting technology" says Brett Haas of Crop-Copter.

In regards to working with the agriculture industry--

"It really worked out well. We have been fortunate to have a lot of contacts within the agriculture industry. I think our service and business model really resonates with farmers" says Haas.

During the past two days, entrepreneurs showed off how these machines work, and how they better help farmers locate problematic areas in fields. They seem excited about the future of technology and entrepreneurs hope sales take off.

"We have had interest and sold these to people as young as 18-years old, to farmers in their 60's and 70's" says Haas.

The technology is always evolving, and can mean the difference between scouting entire fields by yourself, or standing on the sidelines--letting the U-A-V do the work.

"It is not just a hobby anymore. I think its got a lot of practical purposes that can help anyone on their farming operation" says Hass.