Decatur's NAACP Pushes for Policy Change in Public Schools
Posted: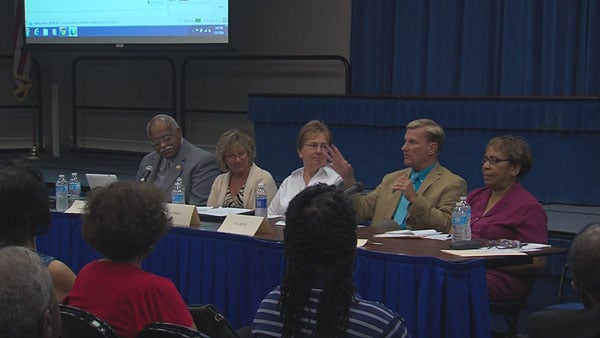 According to the U.S. Department of Education, black students are suspended or expelled at three times the rate of their white peers.
The Decatur chapter of the NAACP wants to get the public talking about it.
The issue was discussed today in a public forum.
The main question was whether or not kicking kids out of school improves their behavior.
Decatur School Board member, B. A Buttz, is a retired teacher. He feels it's time for schools to reform the way they discipline students.
"We have been discussing suspensions and expulsions," said Buttz. "We know that punishment is not the answer. The whole point for good discipline is to change behaviors. There's probably nothing that you're going to do, to punish a child to make him or her conform their behavior."
His experience comes from years of teaching racial minorities and students in low-income families, two groups that see more expulsions than others.
"Some of these students have experienced such trauma," said Buttz. "We need to focus more today, in the public schools, on the clinical side of working with kids. What makes that child tick? Unlock those doors and find out what's going on truly in their heart."
Retired teacher, Leara Evans says that once a student's misbehavior is properly managed, their academic performance changes.
"When we got their behavior under control and got them to own their behavior, accept it, deal with it, and realize that they needed to change it, their academics came up," said Evans.
Panelist George Mitchell is the President of the NAACP Illinois State Conference. He's says parents also need to play their part.
"I have found over the years that where parents are present, ill-advised actions don't occur," said Mitchell.
Actions that could soon be treated differently if the public pushes for change. The speakers tonight are urging the public to take action. Encouraging all to go school board meetings, reach out to administrators, and advocate for the reform that you want to see.