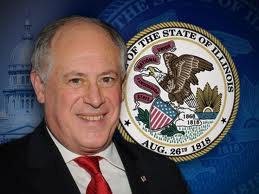 SPRINGFIELD - According to Illinois Governor Pat Quinn, the amount that the state owes on its overdue bills has dropped to $3.9 billion.

Quinn said on Monday that total is the lowest it has been since he took office in 2009. The highest point was in 2010, when it hit $9.9 billion.

However, Quinn's office doesn't count health care bills until they're past due. State Comptroller Judy Baar Topinka includes those invoices as soon as the state receives them, which increases the total backlog to $4.4 billion.

Quinn says his "tough decisions" helped to decrease the backlog, and that the typical backlog based on a 30-day billing standard is approximately $2.2 billion.