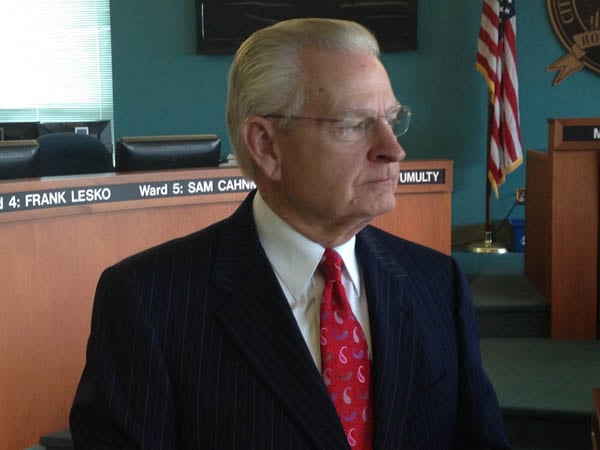 Springfield – He was the mayor of Springfield in 1979.
He is the mayor of Springfield in 2014 and wants to serve another 4 years.
"I am seeking another term as mayor of the great city of Springfield," Mike Houston told supporters on Monday.
"Springfield is close to erupting into a major city of commerce and healthcare."
Houston served as mayor from 1979 to 1987.
He returned in 2011 for what was supposed to be just one term in office.
Houston admitted it was hard to convince his wife Carolyn to let him remain in office although she now supports the decision.
"While I have enjoyed being mayor she's made many sacrifices the last four years," he stated, his voice choking with emotion.
Houston, 70, points to the cities rebound economically as one of the reasons he should be re-elected.
Springfield currently has the lowest unemployment rate in the state tied with Bloomington.