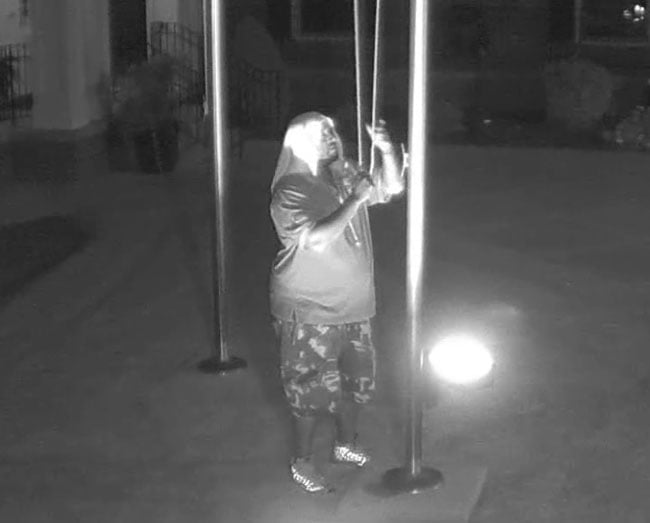 SPRINGFIELD - Multiple flags were stolen from R.W. Troxell Insurance Agency in Springfield, and you can help catch the person behind this crime.

The marketing director for the insurance agency says that the American flag and Illinois State flag were stolen from the front and back of the agency's building. She adds that the agency gives out free flags on Flag Day.

Surveillance footage shows the man taking down two flags and walking away. If you have any information on this crime, or can identify the man in this video, you are urged to call the Springfield Police Department at (217) 788-8311.