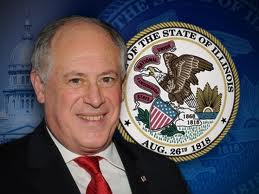 CHICAGO - Legislation that would allow minors with epilepsy to use medical marijuana has been signed by Governor Pat Quinn.

The measure was sponsored by state Senator Iris Martinez and state Representative Lou Lang. Quinn signed the measure in Chicago on Sunday.

The new adds seizures to the list of treatable conditions in Illinois' medical marijuana program. With a parent's consent, children with epilepsy are allowed to consume oil from the marijuana plant.

Parents of children who have epilepsy say that consuming the oil reduces seizures and doesn't make children feel high, but opponents disagree with the further legalization of the drug.

Currently, only Illinois residents 18 years of age or older may use medical marijuana in the state's four-year pilot program. The new law will take effect in January.