Community Partnering to Get Kids Immunized
Posted: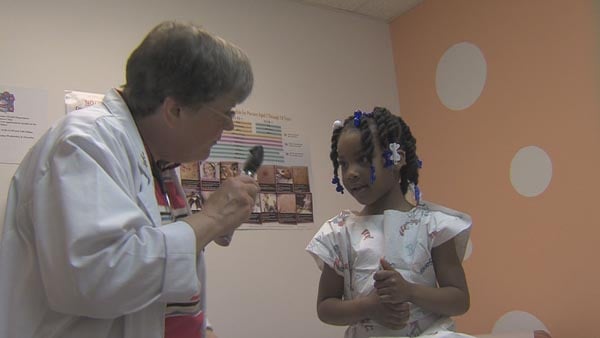 DECATUR- Each year, hundreds of students miss school because they don't have the required immunizations. But in Decatur, they're making a major effort to reverse that.
For the past two months, at CHIC clinic, they've been holding walk ins for school physicals and immunizations. And so far, health officials say it has been a big success.
It's the first time CHIC has partnered with the school district for these walk in clinics so that more kids can be immunized before the deadline.
Kids have to have their shots before October 15th. Otherwise, by state law they miss school.
Dozens of kids have already gotten their shots at Chic clinic.
Terri Luckenbill is the health coordinator for the school district. She says it's taken a lot of teamwork.
"This has been a community wide effort between the Macon County health Department, the Community Health Improvement Center, and Antioch Baptist Church and first Christian Church to provide free or low cost physical examinations for students," Luckenbill says.
All students first entering school, in kindergarten, sixth and ninth grades need physical exams.
Remaining walk-in times:
JULY
July 28-CHIC Clinic 8-5
AUGUST
August 9- Jump Start Clinic at First Christian Church at 3350 N. MacArthur Rd. from 9 am -2 pm FREE
August 16-Jump Start ClinClinicAntioch Church at 530 W. Mound from 9 am- 1 pm FREE
SEPTEMBER
September 12 CHIC 8:30-11:15
September 18 Macon County Health Department 8-5 1221 E Condit 423-6888 Walk-In limited to 40 (MCHD only open for shots 10-2)
OCTOBER
October 2- Macon County Health Department 8-5
October 9- Macon County Health Department 8-5