Central Illinois Sports Report with Elise Menaker: Team Lu
Central Illinois Sports Report with Elise Menaker: Team Lu
Posted: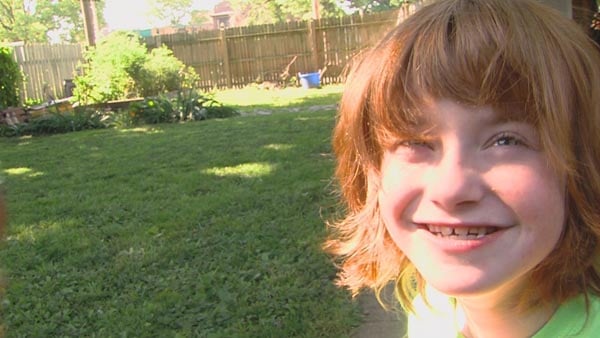 For the Shils family life is about turning the unexpected into the expected.

Their 8-year-old daughter Lucia, or Lu for short, is proof.

In WAND's Elise Menaker Central Illinois Sports Report, she shows why Lucia's parents never thought they'd call her an athlete or especially an Olympian.
The first time a child walks, talks or crawls, they're milestones any parent remembers.

For the Shils family some of those are moments they'll never forget, others they'll never see.
"You have dreams for

your kid, that they'll be independent, that they'll drive, that they'll get married, have babies and you have to fit new expectations into what you formerly had for your kid," explained Phil Shils.
Lucia was born with a heart defect.

It required surgery at three weeks old.
"The surgery was complicated by a stroke, which we found out about a few weeks after her surgery," he said.
She would suffer from 15 to 20 seizures a day until she was four.

Surgery corrected that problem but the seizures and the stroke would have lasting effects.

"She's somebody that will likely be dependent on people her whole life," Phil said.
Lucia has a right hemiplegia, the right side of her body doesn't work as well as her left.

Besides ambiguous sounds, the eight year old can't speak.
"She doesn't come home and say, 'This is what I did today,' so her friends can kind of fill in the blanks there," said Lucia's mom Amanda.
Lucia didn't start walking until three and half years old but once she started, she never stopped.
"So when people pick her up who don't know her we always have to warn them like Lucia's fast," Phil described.

"They kind of look at her and they say, 'Okay.

That's cute and very nice.' And then by the end of the day they always come back saying, 'she's really fast.'"
From seizures to sprints, this is the first year Lucia was eligible for the Special Olympics.

She qualified for the state games and competed in the 50 meter dash.
"It almost looked like she was floating," Amanda described.

"A lot of the pictures we saw both of her feet were off the ground and it just looked like she hovered all the way down to the finish line."
"Amanda had tears in her eyes, joyful tears," Phil said.

"And everybody was jumping up and down saying, 'She finished, she finished.

She finished the race.'"
But she didn't just finish.

Lucia came in first.
"There's a little video, too when she looks just like an Olympic athlete and she is an Olympic athlete just happy and winded and proud," Phil said.
Lucia also captured silver in the tennis ball throw.
"It still gets me chocked up," Amanda said fighting back tears.

"It's hard to explain.

It was special.

I don't know if it was as special to her as it was to all of us just knowing everything she's been through but it was just a great day.

It was a great day."
And just like the many milestones Lucia's reached, and those still to come, it was another day they'll never forget.
The book entitled Hey Hey Pretty Baby is a selection of poems written by Lucia's dad.

It's available locally and online.

All the proceeds go toward the STARR program, the School for Therapeutic and Recreational Riding.