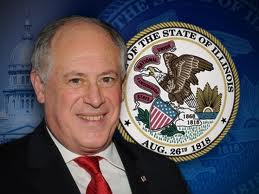 OAK LAWN - Legislation aimed at tackling flooding around Illinois and protecting drinking water has been approved by Governor Pat Quinn.

The measure was signed into law by Quinn on Wednesday. The plan was proposed by Quinn during his "State of the State" address earlier this year, and was sponsored by state Senator Dan Kotowski and state Representative Elaine Nekritz.

The legislation follows record rainfall and severe flooding last year that affected communities across the state, and expands Quinn's Clean Water Initiative, which makes green infrastructure projects and storm water management available for state financial assistance.

According to Illinois Environmental Protection Agency officials, the measure is expected to create about 28,000 jobs.

The legislation takes effect immediately.