Cash or Credit?
Posted: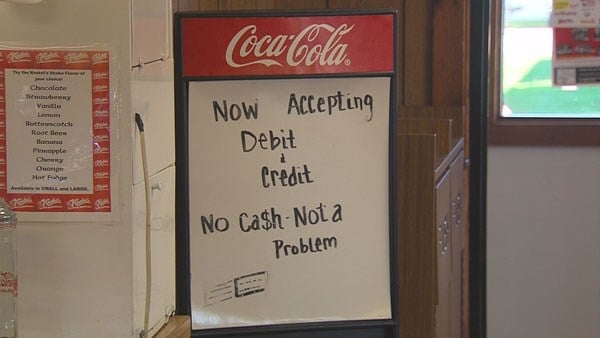 Krekel's Restaurant, counting cash never gets old. Or does it? The burger-chain used to be cash-only. But over the past year, it began accepting debit and credit, one restaurant at a time.
"Because people were complaining well we can't pay for our food because we have debit cards, we don't carry cash," said manager, Brittney Lewis.
And business hasn't been the same ever since.
"It increased quite a bit," said Lewis.
The chain has seven locations. Two that are still cash-only.
"I can definitely see the positives in being a cash only business," said Krekel's customer, Jason Kirby.
Credit compancompaniese businesses a fee every time a customer pays with a card.
"If you pay 2% on your credit card or your debit card, you know, that's 2% profit that you're taking back out of your pocket, or you have to raise the prices accordingly," said Kirby.
And that's just what the Krekel's located in Mt. Zion did. But mangers were surprised at how customers reacted.
"It really wasn't so drastic to where they noticed it, so we haven't had any complaints," said Lewis.
A smooth transition for a chain that's been around for 65 years.