52 Guns
Posted: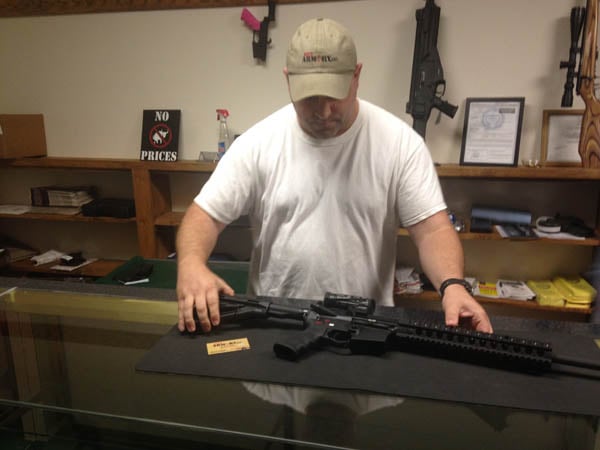 Mt. Zion – Charities have found raffling a gun can generate big money.
The Mt. Zion Odd Fellows are on target with a fund raising effort to provide lucky winners with a gun a week for a year.
52 guns in all.
Raffle tickets are being sold at $100 each.
1,000 tickets will be sold in all.
The first drawing is in January 2015.
"It's a good deal," a ticket purchaser told WAND News Friday afternoon at the Mt. Zion Armory.
The gun shop, located at 144 Wildwood Drive, is handling the guns used in the raffle.
"The Odd Fellows.
That's what we're about.
A fellow man and providing assistance to the community," said Jim Owens the Mt. Zion Armory owner and an Odd Fellows member.
"You know individual guns are fantastic.
But how about 52?"
One ticket enables the holder to be in all 52 drawings.
A single ticket can win more than once.
A special gun will be provided for Christmas 2015.
"We typically associate gold with Christmas sometimes," said Owens.
"So we have a Desert Eagle 50 caliber that's going to be gold."
Gold for a little green.
(Tickets can be purchased at the Mt. Zion Armory. 217-864-1389)