Fire Destroys Sullivan Eatery
Posted: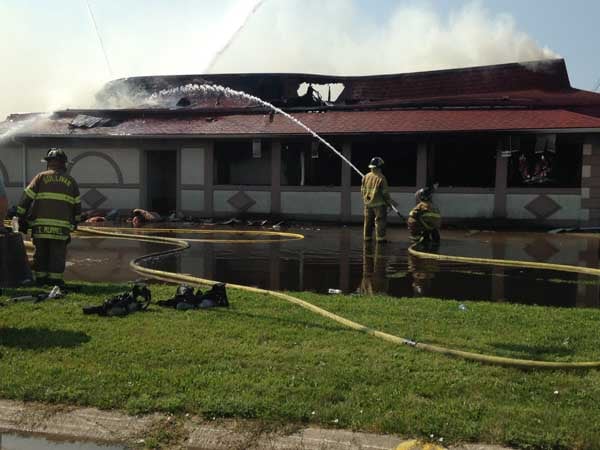 Sullivan – It started off as a normal breakfast hour crowd having coffee and enjoying a meal.
It ended with the Red Apple Family Restaurant being destroyed by a fast moving, hard to extinguish, fire.
"There just was a small fire in the back and the owner told me to call 911," employee Stephanie Hayes told WAND News.
"There was three or four tables in there and as soon as smoke started coming we all got up and went outside."
The Sullivan Fire Department received mutual aid assistance from departments from Mt. Zion, Mattoon, Arthur, Bethany, Lovington, Findlay and Windsor.
The first units arrived at the scene of the fire shortly before 8:30 am.
The last left the scene at about 3:50pm.
"Crews initially tried making entry into the kitchen.
However, the fire was all above them," Captain Chris Wright stated.
The fire was difficult to extinguish due to two roofs in the remodeled structure.
"The fire was trapped between the two roofs and spread throughout the entire building as we arrived at the scene."
Employees are now out of work.
"Hopefully they'll rebuild because I've been here seven years and I love my job," Hayes said.
No injuries were reported.
The state fire marshal's office is trying to determine the cause of the fire.