Springfield police arrest 5 after car crash
Posted: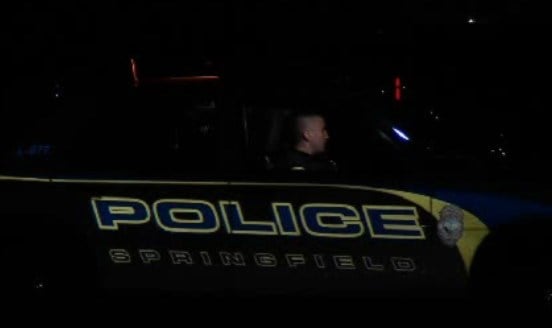 SPRINGFIELD - Springfield police made five arrests Tuesday night following a high-speed chase between two cars that ended with one of the cars crashing and rolling over, coming to a stop on top of three vehicles at a car dealership.

Springfield police say on July 29 at about 10:30 p.m., officers near the area of 11th and South Grand heard shots fired, and a car being followed by a SUV at high speeds, both traveling toward Dirksen Parkway. When officers responded to the area, they found that the SUV had crashed and rolled over, coming to a stop on top of three vehicles in the "S and K Buick/GMC" lot. Officers say two subjects were found in the SUV with non-life threatening injuries, and were transported to the hospital.

According to police, occupants of the car had stopped near Dirksen and South Grand, and told officers they were being chased by the SUV and shot at by both subjects inside the SUV. One of the car's occupants had what was reported as a grazing wound from a bullet to his back, but there were no obvious signs that he was struck by a bullet.

Springfield police also say that officers found a pistol upon returning to the scene of the SUV crash. The two occupants of the SUV were identified as Bryant T. Slayton, 28, and Ethesianon L. Williams, 19. Both men are being charged with aggravated discharge of a firearm and unlawful use of a weapon, with Slayton facing additional charges of reckless driving and driving while his license is suspended, and is being held on a parole violation.

Three occupants of the car that was being shot at were also arrested. Springfield Police arrested Warren M. Price, 24, for possession of marijuana, Octavius R. Evans, 24, for aggravated battery, and Deandre Hollingsworth, 26, for driving while his license is suspended.

Police say that the incident allegedly stemmed from a fistfight earlier in the evening.