Salvation Army Seeks Food Donations
Posted: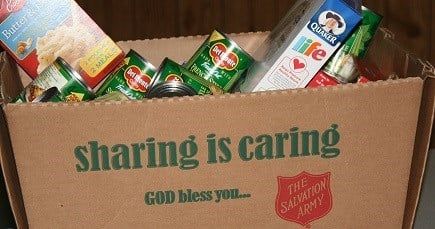 Decatur – People line up with numbers at the Salvation Army food bank.
There is a huge demand for food that is growing.
But the amount of food does not always meet the demand in the dog days of summer.
"As you can see from our shelves … they're quite empty," Dave MacDonna of the Salvation Army told WAND News.
"We know our numbers are going up.
They've been up each month this year.
So we're expecting, unfortunately, we're going to be breaking records again."
A large community food drive will take place in October.
Red kettle collections at Christmas help buy food.
July and August food supplies tend to dwindle.
"During the summer time the kids are out of school," MacDonna said.
"The families are needing more food at home and we have a bigger demand during the summer time."
The Salvation Army is hoping for food or money donations to fill food shelves.
"We know that we've got the community food drive coming up in October and that is a huge help to us and it helps carry us through quite a bit.
But there are some lean times here at the Salvation Army," MacDonna stated.
Food donations or checks can be dropped off at the Salvation Army located at 229 West Main Street in Decatur.
Donations using credit or debit cards can be made at
www.sadecatur.org
.