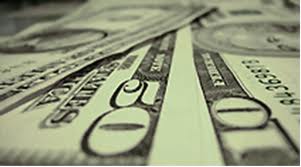 SPRINGFIELD - Reports of counterfeit money being used at local businesses are being investigated by Springfield and Sangamon County authorities.

On Thursday, authorities said there have been six reports of counterfeit bills being used, and that they have been used to make purchases of around $100 at businesses such as Dollar General stores. The forgeries have also been found at a local convenience store and a McDonald's restaurant, and are said to be of very poor quality.

Springfield police say employees at two Dollar General store locations have reported two women and a man who used counterfeit bills to pay for bed linens. Sangamon County Undersheriff Jack Campbell says the issue will be referred to the U.S. Secret Service.

According to the Secret Service resident agent in charge in Springfield, businesses will not be compensated for fake bills.