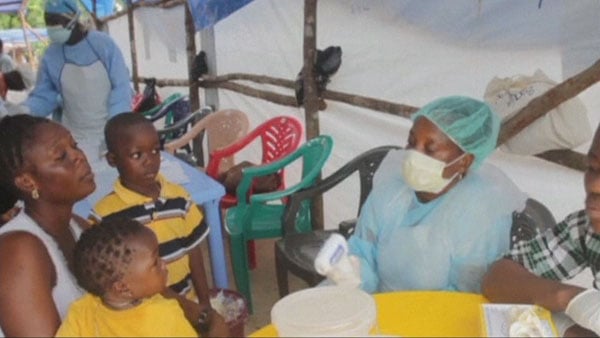 FANCY PRAIRIE- In Sierra Leone, they're in need of help. A country already gripped by poverty is battling the spread of the ebola virus.
Tyler Miller and wife Sarah Miller have packed up their home to become missionaries in Sierra Leone, all of their belongings in this shipping container
"If anything, it makes us more adamant about being there," says Tyler. "It's not like people need less help now."
"We have a house there," Sarah says. "And we have friends there and we have invested so much in this"
And despite the spread of the virus and the state of emergency, the couple, along with their three children, are determined to fulfill their mission.
"We're really trusting god for the timing," Sarah says. "Whenever we can have the money, we'll go, provided we can still get there."
They still have a bit more money to raise but they're determined to go
The parents do have worries for their own safety and their children's, but faith overpowers them.
"I know it seems crazy but we do have faith that god is bigger than this problem," Sarah says.
"Everybody needs hope joy and peace and if we can do anything to spread that, we're going to try," Tyler says.
If you'd like to help them raise money, we've added a link under sitewatch.