Youth, Inexperience No Longer an Excuse for Illinois D-Line
Posted: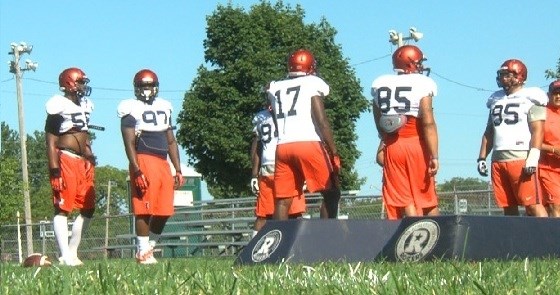 RANTOUL -- Much has been made of the improved depth of the Illinois football team. Those freshmen and sophomores in Tim Beckman's first year are now juniors and seniors, and Beckman has made a habit of filling holes with junior college talent.

That course of action, though.//, came with growing pains.

In 2012 and 2013, the Illini continually claimed they weren't going to make excuses for their defensive play -- while simultaneously making excuses for their defensive play.

Of course, it's a matter of pride to refuse to make excuses, even though theirs were valid.

The Illini had NFL-caliber defensive players each of the last two years, but position groups were filled in with freshmen and sophomores. The imbalance led to unsatisfying results.

Defensive line coach Greg Colby joked earlier this month, that few thought he was a good coach after those first two years.

"I'm a a better coach right now," said Colby, confident in his group this year, but adding "we've still got a ways to go yet."

The Illini return Austin Teitsma and Teko Powell on the interior. The duo combined for 18 starts last year.

Junior college additions, like Joe Fotu and Jihad Ward are also expected to play a big role in the defense. While they may not run out on the field to take the first snaps against Youngstown State, it's giving the staff a level of comfort they haven't had in Champaign.

"We've got more depth," said Colby. "It's nice to be able to look behind me and see guy that, yeah we can put them in the game. And I don't think there would be a big dropoff, if any."