Vigil Held for Child Abuse Victim in Decatur
Posted: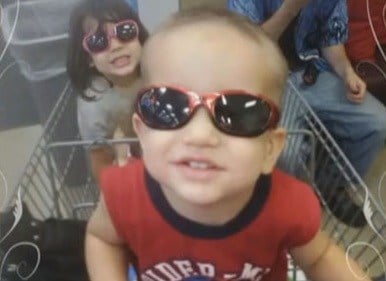 On December 30th, 2013, Dominic Bradley was put on life support. Decatur police say his mother's live-in boyfriend, Manuel Gonzales, brutally beat him. The next day, Dominic was pronounced dead. He was 2 years old.
"I've had moments where I sit and cry," said Renee Hutchinson.
Those tears motivated Hutchinson to do something. She's president of the Baby James Foundation, a Decatur support group for victims of child abuse.
"It angers you, because it's just hard to understand how someone can hurt a child," said Renee Stuck, vice president of the organization.
Anger was just one of the many emotions felt at the vigil put on by the Baby James Foundation.
"Doing this, I feel that, finally, Dominic gets something that he deserved," said Hutchinson. "And that was to be honored and remembered."
According to Stuck, "He never had a funeral. He never had a memorial service or anything. So this is our way of giving back, and showing little Dominic the love that he so much deserves."
Organizers say tonight is about building hope.
"Hoping that it would just spread awareness," said Hutchinson. "And most of all hoping for justice for Dominic."
And justice could be coming soon. The final pre-trial for Gonzales is Friday.