A Decatur Church Cleans an Entire Neighborhood
Posted: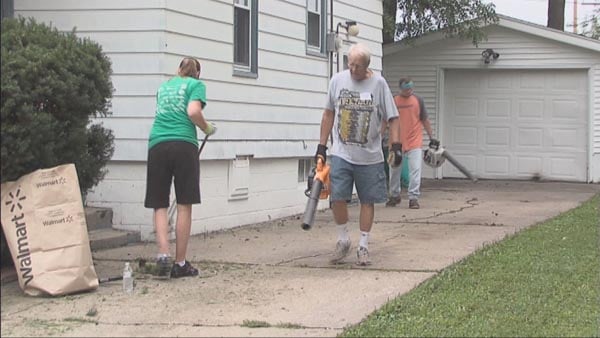 Christopher Hunter isn't used to polishing his bike on a freshly cut lawn. But earlier this week, he came home to a yard that looked brand new.
"I asked my mom who cut it," said Hunter. "She said that it was Glad Tidings Church."
This entire week, members of Glad Tidings Assembly of God have been beautifying homes in the Galloway Park neighborhood. Cutting grass, picking weeds, and cleaning up trash.
"There's houses that haven't been lived in for a while so I mean they're run down pretty good," said Hunter.
The church calls it Love Week, and pastor Matt Samuels threw a picnic Saturday afternoon to celebrate its success.
"You go through Galloway Park and you see some really nice homes," said Samuels. "And then there are others that fall into the normal wear and tear and then others that are really bad and so we just want to come over and really just try to be good neighbors and love people."
Tamiko Gray attended the picnic to show her thanks.
"It touched me in a way because a lot of people don't think of doing things like that," said Gray. "You know that was a god given moment."
Tavia Reed is happy to know that helping hands still exist.
"People don't help like that anymore, so it was just awesome to me," said Reed.
Samuels said, "We really have a vision to change Decatur and to make Decatur a better place."
One neighborhood at a time. Pastor Samuels plans to reach out to other pastors and encourage them to hold a Love Week in their neighborhood.