More Than 14,000 People in Central Illinois Use Food Banks Weekly
Posted: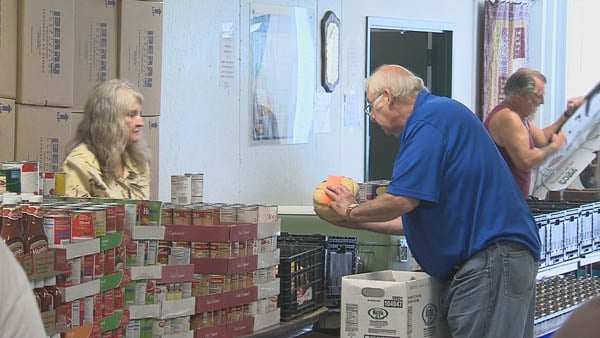 A new study reveals that almost 2 million people in Illinois use a food bank at least once a year. 230,000 of them use a food bank weekly. Feeding America isn't just a goal. It's the name of the nation's largest domestic hunger-relief program.

"There are approximately 200 food banks across the country that belong to Feeding America, and about 180 of those food banks participated in this study," said Kristy Gilmore, a Feeding America spokeswoman.

Every year, the study assesses food insecurity on a national, state, and regional level. This year it found that more than 14,000 people in Central Illinois use food banks weekly, like Decatur's Northeast Community Fund.

"I need this resource and take advantage of it," said food bank user, Vicky Hicks.

The findings reveal that 58% of people who use food banks, have had to choose between paying for food and paying for housing. 68% have had to choose between paying for food and paying for medical care. About 60% of people using food banks receive snap benefits, a government assistance program commonly known as the Food Stamp Program.

"I do have food stamps but even food stamps isn't quite enough," said food bank user, Randy Flowers.

According to Gilmore, "We know, based off the hunger study, that food stamps actually, typically only last families around two weeks."

Another interesting finding is that over 50% of households receiving food assistance have at least one working adult in the household.

"These are working families that are under employed," said Gilmore. "So they're out there, trying to make an income but they just can't make ends meet still."

Majority of food banks in Illinois reported seeing a gradual increase of people in need over the last 12 months.