Americans Paying More for Labor Day BBQ
Posted: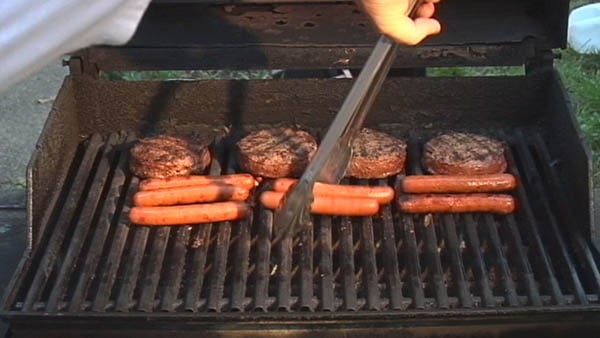 NBC News-With gas prices at their lowest August price since 2010, 34.7 million Americans will hit the road this weekend for Labor Day, according to AAA. But the money they save filling up their tanks could be spent filling up their stomachs due to the rising prices of many staple barbecue foods.

Here's a quick guide on what foods and drinks to avoid during the unofficial last weekend of summer and some alternative treats to keep the party going (after all, bathing suit season is over now).

Starters: Dips

Guacamole is a favorite at summer gatherings, but drought-stricken California is the leading grower of its star ingredient, avocados - meaning there are a lot less to go around, according to CNBC. The popularity of avocados has soared in recent years, which are hailed for their healthy fats and creamy texture.

The average price of avocados increased by nearly 15 percent in the past year, Sherry Frey, Vice President of Nielsen Perishables Group told NBC News.

Still, your chips don't have to go without dip. Beans prices remain relatively low and even dropped a bit since last year, according to the North Harvest Bean Growers Association. And garbanzo beans, or chickpeas, are the base of hummus. Guests won't even miss the guac.

On the Grill: Meat

Beef prices have nearly doubled in ten years, according to the Bureau of Labor Statistics (BLS). At almost four dollars a pound, party hosts could be paying a buck a burger for each guest, and that's before the fixings. "Compared to 2011, staple proteins like beef and pork are now two to three times as sensitive to price increases," Frey said.

The high price of beef is partly due to the ongoing drought in the Plains, Southwest and Western U.S., where most of the beef cow inventory is farmed. Wheat, which is used to fatten up the cows, is also farmed in those regions and the lack of rain means a limited food supply for the cattle, according to the United States Department of Agriculture (USDA).

While U.S. cattle supply suffers, exports of beef from the U.S. have increased by 5 percent, and imports have only increased by 1 percent, leaving less beef for American vendors. "The harsh reality is that the U.S. beef cattle herd is at its lowest level since 1951, with any significant herd expansion being years away," said John Keating, president of Cargill Beef, when a Cargill plant was closed in July.

Pork prices are on the rise for similar reasons, but chicken prices have declined slightly since the beginning of the year, according to the BLS. Chicken is only about $1.50 a pound because, as grain prices soar due to low supply, corn prices are down by 10 percent, according to the USDA. Turkey production is also rising due to the lower corn prices, the USDA reports, and for the frugal gourmand, ground turkey can easily replace ground beef in a burger.

Read more

The biggest increase is pork, which is up more than 10 percent, due to a virus that's plagued pork farmers.

Steaks cost about 9 percent more because of a low cattle supply and increased international demand.

Hot dog prices are up 7 percent, with chicken prices 3 percent higher.