Central Illinois Residents Are Urged to Take Action During National Hunger Action Month
Posted: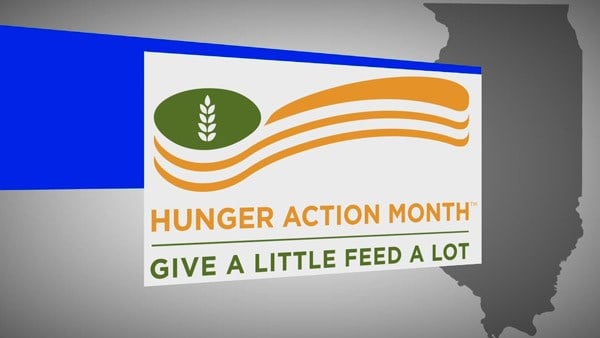 September is National Hunger Action Month! This month all of us are encouraged to join the fight against hunger in any way. Especially here in Central Illinois where the need for help is so great. Nearly 36,000 children in Central Illinois don't know where their next meal is coming from. Many of these children rely on meals provided by food pantries and different after-school programs like the Boys and Girls Club in Springfield, where a healthy meal is provided 5 days a week.

"A lot of my kids, this may be the only meal outside of school," said Michael Phelon, branch manager of Springfield's Boys and Girls Club.

Joanna Boles has three kids enrolled at the popular after-school center.

"Our children can come and get those nutritional items into their diet where I could not maybe have provided that myself," said Boles.

That's why volunteers say it's so important to do whatever you can to help the fight against hunger. And, of course, Hunger Action Month is a great reminder.

"Volunteering, donating food, or donating money. That's what helps us feed people here in Central Illinois," said Krista Lisser, public relations manager for The Central Illinois Food Bank. "We need the volunteers to sort the food and get it out to people quicker so they're not hungry. We need food to come in, obviously to feed people, and we need money."

Joanna Boles knows first hand, the importance of taking action.

"I personally have volunteered here during their basketball program and fed the kids, and the kids themselves come in and they look at us like we're angels," said Boles.

If you need ideas on how you can act against hunger this month, follow this link to a calendar that has a different activity you can do each day of the month.