Millikin QB Named CCIW Player of the Week
Posted: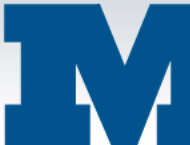 NAPERVILLE, Illinois—Millikin University's Nick Pippin, along with Illinois Wesleyan's John Worley and Artie Checchin were named the College Conference of Illinois & Wisconsin (CCIW) Football Players of the Week on Monday.
Pippin, a junior quarterback from Bourbonnais, Illinois and Bradley Bourbonnais High School (Athletic Training major), helped lead the Big Blue to a 66-24 win at Greenville on Saturday. He finished 18-of-28 for 247 yards and three touchdown passes including a long of 63-yards to Brady Cufaude in the first quarter. Pippin also ran for 47 yards on six carries and a 28-yard touchdown run in the second quarter.

Worley, a senior defensive lineman from Elmhurst, Illinois and York High School (Business Finance major), totaled five tackles (five solo), three sacks for 24 yards, two forced fumbles, two pass breakups and one interception during the Titans' 42-35 win over then 25th-ranked Franklin on Saturday.

Checchin, a junior receiver from Arlington Heights, Illinois and Rolling Meadows High School (Business Finance major), tallied a 100-yard kickoff return for a touchdown against Franklin. His kickoff return was the longest in Titan history, breaking the record of 99 set by Bill Alkire against St. Joseph on October 19, 1942. It was also the first kickoff return for a TD by an IWU player since Chris Bisaillon in 1990.

Checchin finished with 329 all-purpose yards including 161 receiving yards and 154 kickoff return yards (seven yards rushing and seven yards on punt returns).