Five-Star PG Jalen Brunson Picks Villanova Over Illinois
Posted: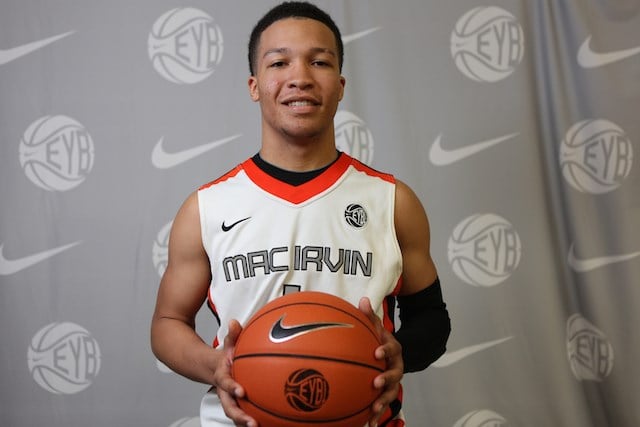 LINCOLNSHIRE -- Another one bites the dust, as Illinois finished runner-up in the hunt for another five-star, in-state recruit.

Adlai Stevenson High School's Jalen Brunson committed to Villanova Wednesday, ending a long recruiting process for one of the country's top point guards.

Brunson had offers from UConn, Michigan, Michigan State, Kansas, and Illinois. The Illini had hoped he'd be the centerpiece of an already strong 2015 class.

Momentum picked up in Champaign-Urbana when Brunson canceled recruiting trips to Michigan State, Temple, and Purdue. That left Illinois and 'Nova as the presumed "Top-2".

Here's a scouting report on Brunson from SB Nation: "He isn't an elite athlete, but he makes up for it with a craftiness that goes well beyond his years. Brunson can spring himself loose with a variety of tricks, from dribble hesitation moves to up-and-unders around the basket. He knows how to use his body as a shield to protect the ball, and his court vision and passing ability leave no doubt that he's a true point guard."

Last fall, another 5-star player - Curie's Cliff Alexander - chose to go out-of-state, picking Kansas over Illinois.

Despite Brunson's decision, Rivals ranks Illinois' class 17th in the country, and it already includes two 4-star players from Illinois. Simeon forward D.J. Williams and Plainfield East shooting guard Aaron Jordan are verbally committed for 2015.