Abrams Will Miss Season With ACL Tear
Posted: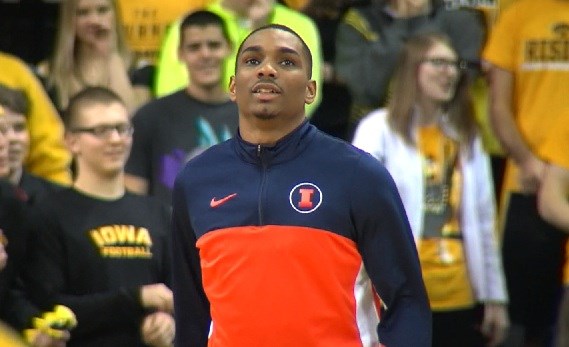 CHAMPAIGN -- A bad week just got worse for the Illinois basketball program.

The Illini announced Thursday, point guard Tracy Abrams will miss the season with an ACL tear.

Rumors began swirling Tuesday that Abrams tore the ligament during an offseason practice. In a press release today, Illinois confirmed Abrams hurt his right knee during preseason skill workouts.

Abrams was second on the team with 10.7 points, and he led with 3.2 assists while starting all 35 games in 2013-14.

In a statement, head coach John Groce said, "Tracy worked hard in the offseason to put himself in great position heading into his senior year, so he's obviously disappointed and we are for him as well. But Tracy personifies toughness; he has the heart of a champion and I know that he will only come back stronger from this experience when he returns to the court next year. In the meantime, he will continue to play a vital role for our program with his leadership."

Abrams will redshirt the upcoming season, and be eligible to return for the 2015-16 season.

It's the second piece of bad point guard news in as many days for Illinois, as 5-star PG Jalen Brunson picked Villanova over the Illini, ending a long recruiting battle that included a number of top-flight programs.