Mistakes Bury Illini in Trip to Seattle
Posted: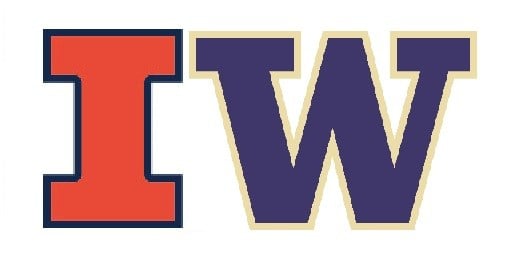 SEATTLE -- The list of mistakes was a long one during Illinois first trip west in two seasons. The Illini struggled to keep up on defense, turned the ball over on offense, and racked up untimely penalties, as they fell to the Washington Huskies, 44-19.
Illinois lost two fumbles, along with a Wes Lunt interception return for a touchdown, in a game that felt like it was over shortly after it started.

The mistakes overshadowed an outstanding performance from Illinois wide receiver Geronimo Allison, who caught six passes for 160 yards and two touchdowns... including a fingertip grab in the back of the endzone that gave the Illini a breath of life in the 2nd half, and created only a brief moment of tension for the 62,325 fans at Husky Stadium in Seattle.
Illinois' offense actually moved efficiently on their first possession. Following a Washington touchdown on their first drive, the Illini marched 62 yards in 11 plays for a field goal. At that point, it appeared the defensive stops -- from either side -- were going to be few and far between.
That was on display on the very next play from scrimmage. Washington QB Cyler Miles found sophomore John Ross for a 75 yard touchdown, as the Huskies went up 14-3 at the 5:34 mark of the 1st quarter.
Even then, it felt like Illinois could move down field versus and inexperienced Washington defense. However, on a 3rd-and-9 from their own 26, Lunt was intercepted by UW's Shaq Thompson, who returned it for a touchdown.
The blowout was on.
The Illini had a chance to make it respectable -- if not interesting -- midway through the third quarter. Down 38-19 with 5:34 left in the quarter, the Illinois defense came up with a stop, and forced a punt.
Illinois, though, couldn't do anything with the momentum, going 3-and-out, and giving way to another Washington scoring drive. A field goal put the Huskies up by 41-19 with 14:54 left in the game.
It was all cruise control from there, as Washington added a Cameron Van Winkle 51-yard field goal to end a time-eating drive that ended all hope for an Illinois comeback.
Lunt finished 17-of-27 passing (66.1%) with 224 yards, two touchdowns, and the interception. He was relieved by senior Reilly O'Toole late in the 4th quarter when the game was out of reach.
Illinois fell to 2-1, while Washington improved to 3-0 under new head coach Chris Petersen.