Mt. Zion Chess Prodigy Returns to World Championships
Posted: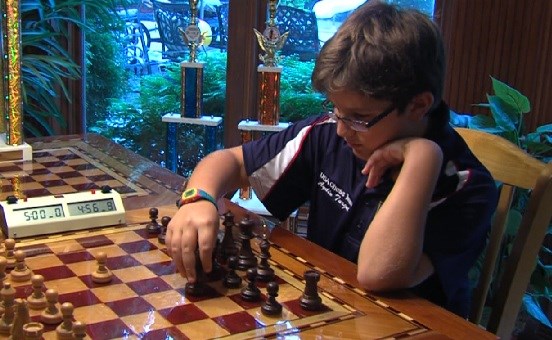 MT. ZION -- Aydin Turgut does a little bit of everything, and he generally does it all well.
He's a skilled pianist, he plays soccer, he even plays videos games -- but only on the weekends.
"I also play the drums at school," he said.
At just 10 years old, Turgut has a long list of skills, but it's in front of the chess board where he is reaping the rewards of his hard work.
"It's kind of like life, you have to study to do good," he said. That's great perspective for a 5th grader.
He just won his 3rd national K-5 chess championship -- the best 10-and-under chess player in the country. Thursday, he began preparations for the World Youth Tournament in Durban, South Africa.
"That would be nice, if I had three-time national champion plus world champion," he said, grinning. "I'd like that a lot."
He's tried twice before at the same tournament in Brazil in 2011 and Slovenia in 2012. Since, he's kept at it, practicing morning and night, often with his father, Tansel, a cardiologist, who's also a ranked chess player.
"I know I can beat them," said Aydin, of the competition he'll face in South Africa. "I've beaten stronger players than them in regular tournaments, so I think I can do it."
It's interesting to hear Aydin talk about chess. While clearly a time-consuming passion of his, he describes it as more of a hobby, saying he'd be interested in pursuing a career in a medical field, like his dad.
It makes you wonder what he'll accomplish when he picks a career.
"I keep fighting when I get in a bad position and sometimes win," he said. "I don't give up, and I keep trying."
Opening ceremonies for the World Youth Tournament begin on September 20, with competition running through September 29.
You can follow the progress of the
World Youth Chess Championships here
.