Six Springfield Students Make Overcoming Adversity Look Easy
Posted: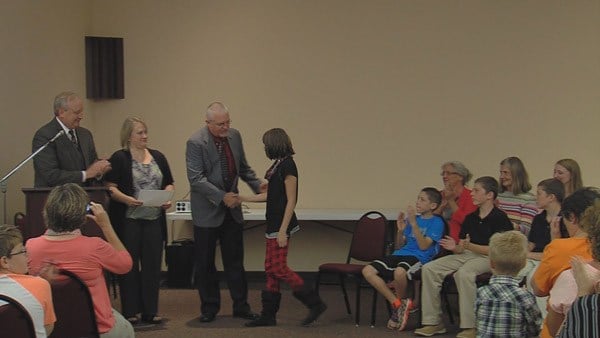 Graduations. They make you cry. They make you smile. These proud parents showed every emotion in the book. Their children have overcome more adversity than most their age.

"I couldn't, you know, read, write, and stuff, I got my D's mixed with my B's," said 11-year old, Will Cutright-Werkman. "I wasn't like the other kids, and whenever I mess up with my words, or whenever my mom and dad corrected me, I felt frustrated like why can't I do this?"

On Thursday evening, the Children's Dyslexia Center of Springfield held its annual graduation ceremony. Six students were granted diplomas.

"When I came here, I started building up confidence, and I started getting A's and B's," said Cutwright.

Dyslexia is a developmental reading disorder where the brain does not process words and letters properly.

"What builds there confidence is when they just start to see, oh, that's easy i get it," said tutor, Shirley Green.

But getting there takes a while. Along with their regular school work, these kids tackle two days of tutoring a week, here at the center, until they reach 45 hours of instruction and 100 hours of practice.

"It's hard work, and it's dedication," said Green.

Shirley tutored Cole Hamilton, and he had a special message just for her.

"Thank you for giving me all this knowledge," said Hamilton.

And graduate, Will Cutright didn't just receive a diploma. He made a life long friend, his tutor.

"I think we were just meant to be best friends forever."

And Grace Renfro already has her eyes on the prize.

"I want to get a lot of A's," said Renfro.

It's that determination that will make it happen.