Central HS, and Former Illinois Assistant Coach Wayne McClain Passes Away
Posted: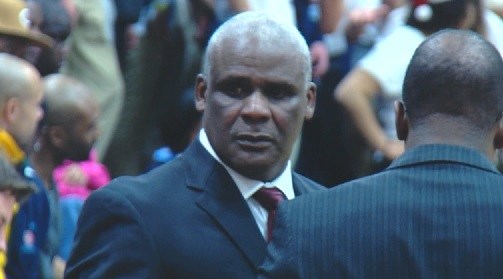 CHAMPAIGN -- Central High School boys basketball coach Wayne McClain died Wednesday at the age of 60.

He had been hospitalized earlier in the week with a reported case of pneumonia.

McClain had spent just one season at Central, leading the Maroons to a regional championship, and the sectional title game in 2014.

From 2002-2012, he was an assistant at the University of Illinois, including the last 3 seasons as associate head coach under Bruce Weber.

McClain's impact on Illinois basketball began long before that. He won four Illinois state titles with Peoria Manual High School, including the title of National Champions in 1997. He also won a National Coach of the Year Award in '97. That year, they were led by future Illini Marcus Griffin, Frank Williams, and his son, Sergio McClain.The Maroon basketball team released a statement on their coach's passing Wednesday afternoon:

"Coach McClain pushed us passed the limits that we set for ourselves. He was a man that brought out the best in people, and bringing out the best of basketball teams was his specialty. Coach McClain wasn't just a coach, he was a mentor, he was a teacher, he was a friend, and in his short time as the head coach of the Central Maroons Boys Basketball team, he became family. He will be missed dearly, but the memories and lessons that he taught us will stick with us forever."


Coaches and players reacted to McClain's death at Big Ten Media Day Thursday.


"On the court he was hard, he expected a lot from me," Illini senior Nnanna Egwu said. "...Off the court he was a great guy. I'd always go to his office...sit next to him, and we'd just talk. We'd talk about maybe basketball, maybe sports, whatever we needed to talk about. It's really sad that he passed away."


He is survived by his wife Robin, son Sergio, daughter Brindeshie and grandson Sergio Jr.