Keeping Children Warm One Coat at a Time
Posted: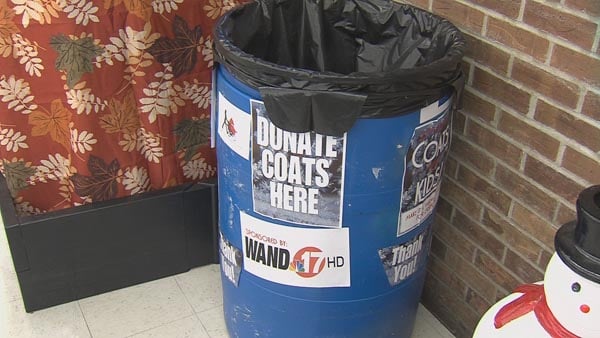 A sharp coat is one that's pressed and clean.
"I want those kids to put them on and be excited that they got a new coat," said the owner of Waite's Dry Cleaners, Bill Waite.
It's that time of the year when Bill dry-cleans donated coats for free, as part of the annual "Coats for Kids" coat drive.
"I actually got some friends that work at the schools, and they say there's a lot of kids that come in without coats," said Waite.
The coat drive is organized by DOVE, Inc., a local group dedicated to helping women and children escape domestic violence.
"There's a lot of families that are struggling," said DOVE spokeswoman, Barbara Blakey.
The coats are for women and children that have just left violent situations, as well as parents who just can't afford coats for their kids. Last year, the Decatur community donated over 1,700 coats. This year, DOVE is hoping for more than 2000.
"The most successful year was about 5,300," said Blakey.
At one of several locations, anyone can drop of a coat. The coats will then be sent to a local cleaner. Once cleaned, the coats are distributed to free clothing rooms around Decatur, such as the Northeast Community Fund.
"When they can find something that's the right fit, maybe the right color even, or style for their child, it's exciting for them. The kids are going to be so much warmer when they're waiting for the bus stop, or playing at recess, or to and from their school buildings."
Making for a warm and cozy winter.