Findlay Fire Department Needs Help from Voters for New Equipment
Posted: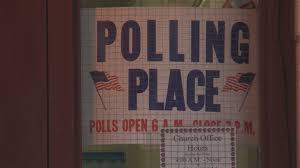 FINDLAY - Aged and worn, the equipment at the Findlay Fire Protection District is long overdue for an upgrade.

"Our newest piece is over 10 years old," said Robert Buck, a member of the district's Board of Trustees.

That's because Findlay's Fire Department doesn't have the money for new things. The department is funded by the town's property taxes. Thanks to a decrease in property values and an increase in insurance costs. It's been steadily losing money for some time.

"Some of our values are depreciating in the district, and we're actually coming out on the losing end," said Buck.

So where have they turned?

"We're asking our community for their help," said Assistant Fire Chief, Jason Fleshner.

They're are asking voters to approve a 29% increase in the limitations of the Fire District's taxes because Shelby County taxing bodies are restricted by property tax limitations of 5%.

"Shelby County is what we call a tax cap county," said Buck. "In other words, we can't raise our taxes, unless we go with a vote referendum which is what we're doing now."

The increase in the limit will provide an additional $34,000 in annual revenue, and cost households close to an extra $32 or less, a year.

"We've got a tanker down on the end," said Fleshner. "It's a 1984. It's one of those that we tend to use a lot because of the issues. It's had its fair share of breakdowns."

The tax limit increase is needed to ensure there's money to cover any unexpected maintenance and eventually replace the aging equipment over the next 5 to 10 years.