Voters React to Bruce Rauner's Victory
Posted: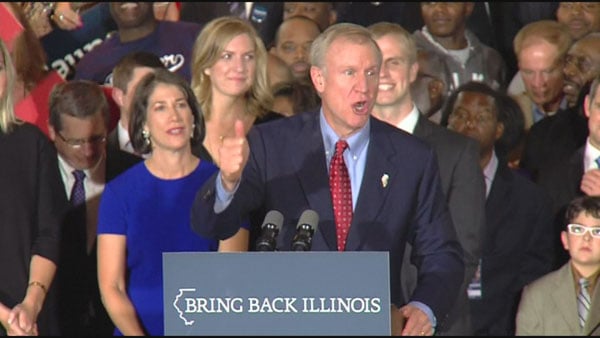 It's a major shake-up on the horizon for Illinois government. Republican challenger, Bruce Rauner, beat out incumbent Pat Quinn to take the governor's seat. Governor Pat Quinn conceded defeat Wednesday afternoon. Fewer than 170,000 votes separated the two candidates. The new leadership has left many in Central Illinois surprised. Bruce Rauner will be the state's first Republican governor, since 1998.
"I think it's a very good thing," said one Decatur resident.
"I'm glad to see a change," said another.
But other voters don't believe Bruce Rauner can relate to everyone in Illinois.
"He has too much money and can't really identify with the common person, I don't think."
Rauner supporters applaud his plan to rebuild the economy.
"Jobs and everything, you know,the financial situation of Illinois."
Quinn's voters don't think Rauner will carry the state in the right directions.
"With Rauner, there was going to be the more risk of having the minimum wage go up," said a first-time voter. "And if we do that, you get the risk of unemployment rates increasing more than they already."
But some other voters simply left the bubble blank.
"I am pro-life. All the candidates from what I understand, Pat Quinn and Bruce Rauner, are pro-choice
But after the last few years, faith in Illinois politics as a whole have dwindled.
"I don't know if anyone will turn us around or not. Prayer and God will turn us around."
Now that he's officially elected, Rauner's inauguration will be on January 12th.