Millikin Volleyball Falls in First Round of NCAA Tournament
Posted: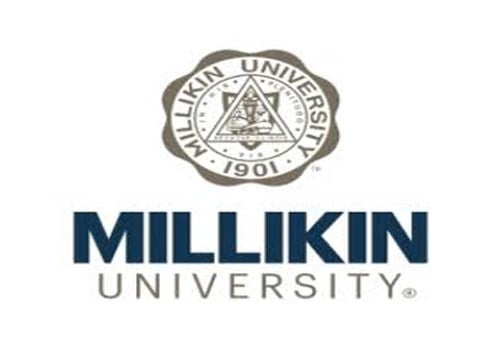 ST. LOUIS --
The Millikin University volleyball team lost to Thomas More 3-2 at the NCAA Tournament Regionals on November 14 at Washington University-St. Louis.
The match opened with each team winning a set by the identical score of 25-20.
Thomas More won the first set with the Big Blue taking set two.
The third set went to the Big Blue.
The set was very tight with no team having a lead larger than two points through the 15-13 mark.
Millikin then went up 20-16, but Thomas More rallied to tie it at 21-21.
Millikin then pulled ahead 23-21 on an ace by Christina Capuani.
Thomas More rallied and a block by Jenna Fessler and Jessica Kanley made it 24-23 Millikin.
Millikin then pulled out the win 25-23 on a powerful kill by senior Audrey Krajec.
The fourth set was another tight contest with Millikin pulling out to a 17-14 advantage.
Thomas More then went on a 8-2 run to take a 22-19 advantage.
Millikin battled back and tied it at 24-24 and 25-25, but the Saints scored the set's final two points for th 27-25 win.
In the fifth and deciding set, Thomas More pulled out to an early lead, but a kill by the Big Blue's Sara Travis tied the set at 3-3. The Saints would go on a four point run to make it a 7-3 contest before another Travis kill stopped the run.
The Saints then pulled away to take the set 15-8 and the match 3-2.
"Thomas More is a very formidable ball club and they should be very proud of the way they played today," said Millikin Head Coach Debbie Kiick.
"Our girls were warriors out there and played hard, but we had a few breaking points where we made mistakes.
We lost to a great team that played great."
Millikin was led by Krajec with 24 kills and 17 digs.
Freshman Erin Syversen had 13 kills and 20 digs.
Seniors Travis and Jade Becker had strong matches in the final game of their careers.
Travis had 12 kills and three blocks and Becker had 10 kills and two blocks.
Capuani had a team high 30 digs.
Junior Geena Mancuso had 15 digs.
Alicia Thompson had 27 set assists followed by Jenna Hilgers with 24 assists and two service aces.
Stacey Howell led the Saints with 17 kills.
Kanley had 12 kills and four blocks.
Thomas More will face the winner of the Emory University vs. Webster University match on Saturday, November 15 at 4:30 p.m. at Washington University-St. Louis.
Millikin finishes the season 30-10 and Thomas More improves to 30-4.