Operation Christmas Child Gives Kids Cheer
Posted: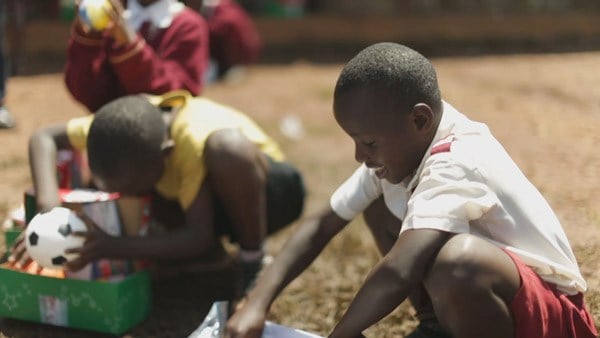 DECATUR- Volunteers are helping to spread Christmas cheer all over the world through Operation Christmas Child.
The organization Samaritan's Purse runs the operation. Around the world, it's goal this year is to help 10 million children. And this week is national collection week.
Sharon United Methodist Church is one of two drop off locations in Decatur. The other is Harvest Bible Chapel.
People drop off shoe boxes filled with personal hygiene items, toys, and candy.
Then volunteers help box them up. Those boxes get shipped to a distribution center and then they get sent to children all over the world.
Last year, people in Decatur brought in more than twenty eight hundred shoe boxes -- and this year -- they hope to collect three-thousand.
Operation Christmas child is ministry based. Besides giving the children presents and Christmas cheer, they're trying to spread the message of Christ.
Here are the hours for drop off at Sharon United Methodist:
National Collection Week is November 17-24, 2014. Filled shoe boxes may be dropped off at the church during the following times:
Mon., November 17, 9:00 a.m.-12:00 p.m.
Tues., November 18, 9:00 a.m.-12:00 p.m.
Wed., November 19, 9:00 a.m.-12:00 p.m.
Thurs., November 20, 6:00 p.m.-8:00 p.m.
Fri., November 21, 9:00 a.m.-12:00 p.m.
Sat., November 22, 10:00 a.m.-1:00 p.m.
Sun., November 23, 1:00 p.m.-4:00 p.m.
Mon., November 24, 9:00 a.m.-10:30 a.m.
If you'd like to help out otherwise, we've added a link under sitewatch.