Five Millikin Players Named to All-CCIW Football Team
Posted: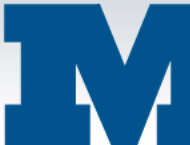 DECATUR, Ill.—Five Millikin University football players were named to the College Conference of Illinois and Wisconsin (CCIW) All-Conference Football Second Team on November 18.
Senior cornerback Mike Blakely (St. Louis, Mo., Hazelwood West H.S.) and sophomore linebacker Matt Madrigal (Joliet, Joliet Catholic H.S.) were named to Second Team Defense.
Junior offensive lineman Anthony Berkman (Medinah, Lake Park H.S.) and wide receiver Brady Cufaude (Pekin, H.S.) were named to the Second Team Offense while senior punter Grant Shreve (Zionsville, Indiana, H.S.) was named to the Second Team Special Teams.
Blakely had 40 tackles and 11 passes defended (nine pass breakups and two interceptions) on the season.
In CCIW games, Blakely was second in the conference in passed defended with six.
Madrigal was Millikin's leading tackler with 76 including 7.5 tackles for a loss.
In CCIW play, he was tied for third in the league in tackles with 70.
Berkman led the Millikin offense line seeing time at both the guard and tackle spot.
Cufaude was Millikin's top receiver with 56 catches for 716 yards and five touchdowns.
In conference play, Cufaude led the CCIW in catches per game with seven and receiving yards per game with 84.
Shreve had a punting average of 38.9 with 15 punts inside the opponents 20 yards line and nine punts longer with 50 yards including a 62 yarder.
In CCIW game, Shreve was second in the league in punting with a 40.3 yard average.
To view the entire CCIW All-Conference Team go to
http://www.cciw.org/sports/2014/11/18/FB_1118141802.aspx?id=940&
.