Macon County Sheriff's Office Joins Facebook and Twitter
Posted: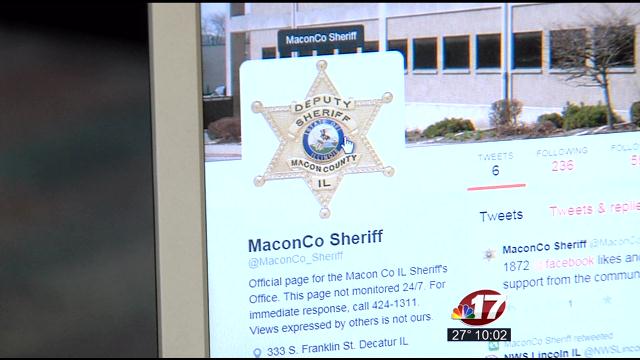 Looking for the safest route to work? Trying to avoid an icy street? Now, all you have to do is get on Facebook or Twitter. Many local sheriff's offices have joined the social media bandwagon as another way to keep us safe. The Macon County Sheriff's Office launched their profiles just this week. Part of the effort is to keep up with the young crowd.

"Not only the younger generation, but as well as some of the older generation that has evolved into the smart phone," said Lt. Jamie Belcher.

Now, anyone in Macon County can get important information straight from the sheriff's office simply by following it's Twitter page or liking it's Facebook.

"Major traffic crashes where there's going to be traffic back-ups," said Belcher.

Extreme weather alerts and updates on icy roads will also be posted.

"Violent crimes that will affect the general area that it is in."

But it's not a place for users to report tips.

"We always want to make sure that we're face to face with somebody receiving the information. That way we can find out the truthfulness."

It's also not a place for users to report emergencies.

"This is not something we're sitting here 24/7, watching this page," said Belcher. "If it's an emergency or it's a crime in progress, or they actually want a deputy to come out and investigate whatever crimes going on, suspicious people, they still need to call into the dispatch center.

And if you do post an emergency while a deputy happens to be looking

"We will actually not take enforcement action at that time, said Belcher. We will comment back to that individual the correct avenues to report the offense if they want to actually report it.

The new social media initiative has one purpose: to provide information that will keep the public safe in their everyday lives. You can follow the Macon County Sheriff's Office on Twitter at @MaconCo_Sheriff or like its Facebook page titled, Macon County Sheriff's Office.