Pana 8th Grader Back on the Court After Fight with Disease
Posted: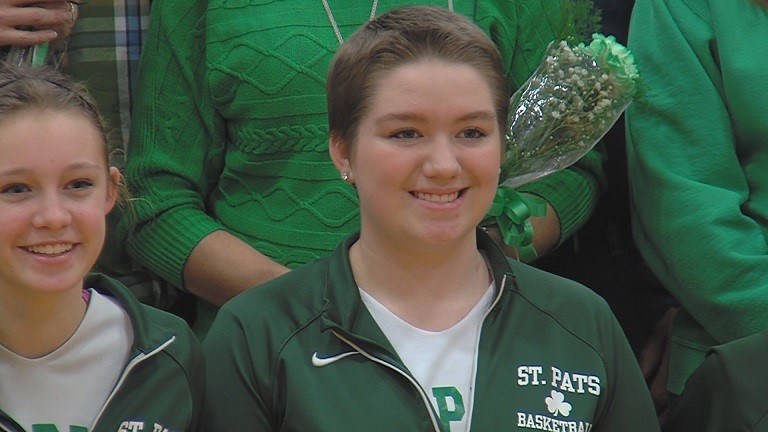 PANA - Take her off the court if you want, but she'll make sure she gets back on.

"Even if I had, like, a leg chopped off, it's kind of serious, but I would still play basketball."

It's this attitude that kept Emily Kuhn strong after being forced to sit out of the game for almost a year.

"I don't think it's really hit me that I've had a life threatening disease," said Kuhn. "I'm just like, this could happen to anybody."

Emily was diagnosed with aplastic anemia in December of last year. It's a condition in which your bone marrow does not make enough new blood cells. Limiting the flow of oxygen through your body.

"Her bone marrow just stopped," said Emily's mother, Gina. "Her bone marrow decided I'm not going to make anymore platelets."

Emily was out of school and off the court, this season, until receiving a bone marrow transplant from her sister and the coach let her return. Thursday night was her second game of the year. It included a special ceremony honoring the eighth graders and their parents. Emily's mom couldn't be more thankful for this moment.

"God has performed miracles with our family," said Gina.

Now the Kuhns have an entirely new outlook.

"You only live once," said Emily. "So, you want to do everything you can to make your life special."

Emily plans to finish the season strong and try out for the high school team after graduation.