Blackout Wednesday
Posted: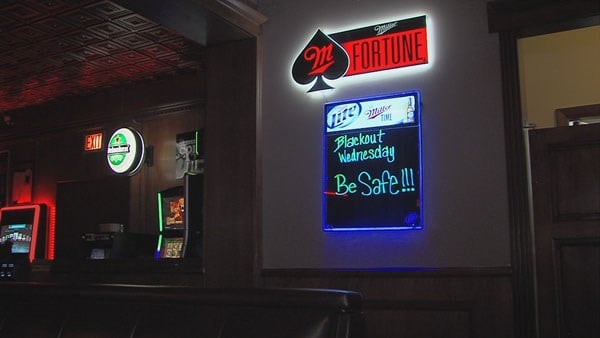 These are words you don't hear often.

"I'd rather have 6 inches of snow than a dusting of snow."

They're the words of Lt. Jamie Belcher of the Macon County Sheriff's Office.

"Six inches will slow people down," said Belcher. "This little dusting we're getting right now is causing a lot of accidents.

There were at least 10 in Macon County on Wednesday alone.

"Anytime that we have snow mixed with an increased amount of traffic," said Belcher.

Holiday traffic to be exact.

"It doesn't help at all."

It also doesn't help bars trying to make some extra cash. The day before Thanksgiving is one of the most lucrative nights of the year.

"Blackout Wednesday is the day before Thanksgiving," said Jordan King. She's the manager of Lincoln Square Lounge in Decatur.

"Wednesday is typically busy but it's probably going to be four times busier tonight," said King.

It's a night of drinking that's recognized nationally.

"This is probably the 3rd busiest night of the year," said King. "We are fully staffed as if it's a Saturday night. And we have 3 bars open. I have three bartenders behind the main bar. Two other bar tenders, and a shot girl."

All of them planning to leave with stuffed pockets.

"Staff is going to make great tips and hopefully they'll be able to get some extra Christmas presents for their family," said King.

Lt. Jamie Belcher of Macon County says keeping residents indoors is a good thing whether at home or a bar.

Hopefully by the time that people are starting to leave the bars, that the street crews will have had enough time to be out treating the roads and getting them taken care of," said Belcher. "So maybe it will help a little bit so the number of accidents will calm down a little bit."

Lt. Belcher suggests that if you don't have a designated driver, call a cab early because the wait may be longer than usual.