Remember Jarvas Thomas
Posted: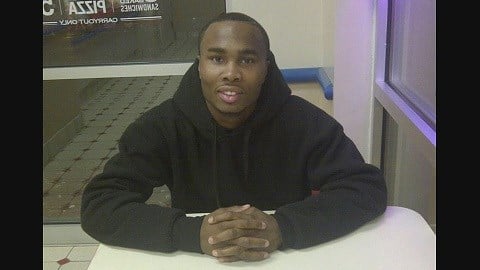 A Decatur family remembers the loss of a loved one, Thursday, exactly two years after his death. Dozens gathered in Galloway Park where Jarvas Thomas was shot and killed on December 10, 2012, during a robbery.
His brother, LeShawn Thomas, says he spends most of his days remembering the good times they shared.
"Just sitting around, me, him, and my middle brother, laughing, joking," he said.
Stephanette Bond, a family friend, said he could light up any room.
"It wasn't nothing that kept him down, you know," she said at the gathering. "He was always high-spirited. Every time you saw him, he had the biggest smile."
Jarvas was only 21 years old. Two teens were arrested and charged in Jarvas Thomas' murder. Bryson Harden was found not guilty on all charges and released from jail. Patrick Hutton took a plea deal on robbery charges and was sentenced to 4-years in prison. But what has some shocked is that Hutton is set to be paroled on Thursday after just two years of his term with good behavior. According to Tom Shaer, spokesman for the Illinois Department of Corrections, it's completely normal.
"The law of the state of Illinois requires that he only serve half his sentence if there's good behavior," said Shaer.
Because it was only a class four felony.
"And that's what robbery is. He was convicted of robbery. There was violence in this case and someone was killed. But this particular person was not charged with that. It was the other person who faced those charges and was acquitted."
Moving forward the Thomas family wants to honor Jarvas' life by speaking out against gun violence.
"Nobody deserves to die by gunshot," said Jarvas' brother, LeShawn. "Nobody does. I hope that the community can come together and realize that we need to reach out for our youth. Period."