Millikin WBB Team Returning to National Spotlight
Posted: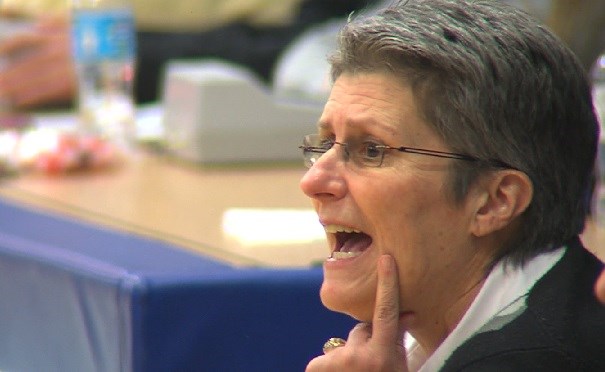 DECATUR -- They're trending upward again.

The Millikin women's basketball appears closer to their 2004-2005 national championship form, than they are to the teams that have finished with losing records each of the last two seasons.

The Big Blue are riding a winning streak to a 6-1 start to the 2014-2015 season, and they're doing it with some style.

As of Thursday, Millikin, out of 432 qualified Division III basketball teams, ranked number one in team shooting percentage (49.9%). They also ranked 10th nationally in points per game (80.6).

"I think, certainly, it's indicative of the work that the young ladies did in the offseason," said head coach Lori Kerans, "and also the fact that with some graduation, and some other kids stepping in, we've got some real natural shooters on the team."

Throughout this season, Millikin will hold various remembrances and ceremonies honoring the 10th anniversary of that team that won in all. Even understanding that it's early in the season, Kerans can't help but draw parallels to they two groups, ten years apart.

"That team started out much like this program is right now," said Kerans. "Joanna Conner's class -- the juniors that won the national championship -- their freshman year they were 12-13 and didn't make they conference tournament. Their sophomore year they were a little better, and they blossomed their junior year."

Indeed, the future should be brighter than the present. Four Big Blue players are averaging double-figures in scoring. Junior Kelsey Going (17.8), junior Alyssa Saklak (17.7), sophomore Yip Ypya (11.0), and junior Hannah Millington (10.0) combine to score more than 56 points a game -- and all will return next season.

"Right now, we're in that rebuilding phase with the program," said Kerans. "I think they got better last year, and I think this year they're going to be pretty special. But I think next year could be even better."

Millikin will get their first big test of the season Saturday, when they travel to play 5th-ranked Washington University-St. Louis.