City to vote on Lakefront Renovations
Posted: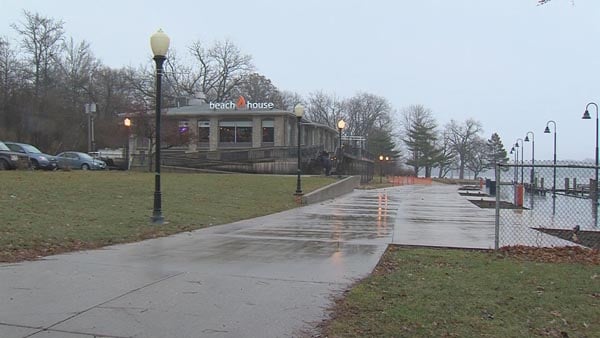 DECATUR-Plans to renovate the Beach House and the surrounding area have been talked about for a long time. But the Decatur City Council is set to vote on an agreement to move forward.
The city would pay 250 thousand dollars to help renovate the surrounding area of the building which houses the Beach House restaurant.
The building is owned by the park district and has restrooms open to the public.
The city's share of the money would be used for sidewalk improvements, making ADA improvements and improving public areas on the lower level.
The city would pay for this out of the water fund, which goes toward making lakefront improvements.
The park district and the Beach House would cover the nearly half million dollars in other improvements.
The city and park district have been working on this for more than a year.
Both the city manager and park district director are happy to come to an agreement on this part of the plan to redevelop the lakefront.
"When you add all that in together with the soon to come amphitheater that's been funded and will be constructed this spring, it starts to build some synergies for entertainment, nightlife increased traffic and the attractiveness of the lakefront," City Manager Ryan McCrady says.
"I hope we move forward with a continuation of a path we've been on to make this a place the greater Decatur community is going to be extremely proud of," says Decatur Park District Executive Director Bill Clevenger.
Both the city manager and park district director says improvements would begin when the weather allows.