Houston Bates Excited to Face Former Illinois Teammates: "There's Been Some Jawing"
Posted: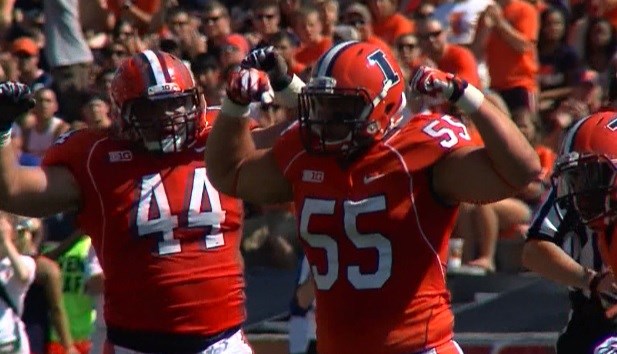 RUSTON, LA -- His college football career will end just like many thought it would -- with Houston Bates shaking hands and sharing hugs with the Illinois football team.

Even he couldn't have known that would happen while wearing another team's uniform.

"It's a pretty cool feeling, knowing that I'll be wrapping up my career against my former team," said Bates, now a defensive end for Louisiana Tech.

Bates spent four years on the Illinois campus, playing in 35 games and earning All-Big Ten Honorable Mention honors in his time with the Fighting Illini.

Now his current and former program will square off in the Zaxby's Heart of Dallas Bowl.

"It actually couldn't have worked out any better," said Bates. "Coming here, finishing my career so close to home, and having such an awesome season this season."

His Bulldogs are 8-5 after falling in the Conference USA championship game, a loss that slid them into the matchup with Illinois.

Bates' decision to transfer in February was less about football, and more about about family. He's from Covington, Louisiana, about 300 miles from where the Bulldogs play their home games.

His father, Stuart Bates, passed away when Houston was 11. He decided, after receiving his undergraduate degree from Illinois in May, that he'd been away from home long enough.

"It's really been special," said Bates, who added that his mother could only come to about half of his games while at Illinois. "Losing my dad, and not having him be able to come to games, it's really been special for her to come and see all of them."

As far as his relationship with his former teammates, Bates said it's still strong, and that he and some of Illinois' current players started exchanging friendly jabs as soon as the game was announced.

"There's been some jawing, going back and forth," said Bates, who added he watched Illinois football games whenever he could this season.

"I didn't leave those guys on bad terms. It's all going to be in good fun, and we're going to have a good time going up against each other again."

The Zaxby's Heart of Dallas Bowl kicks off at noon on December 26.