Theater in Savoy Among Few to Show "The Interview"
Posted: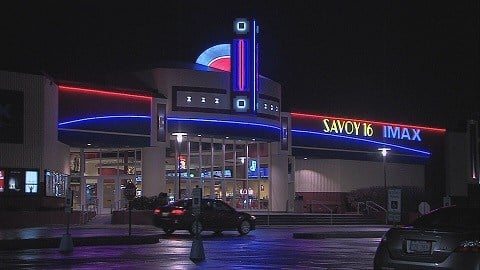 The Savoy 16 Movie Theater is planning quite a controversial Christmas.

"The controversy probably definitely made me want to see it," said moviegoer, Paula Hancock.

She's talking about The Interview, a dark comedy that features a plot to assassinate North Korean leader, Kim Jong Un. Just a week ago, Sony decided to cancel its release after a cyber attack on its corporate network and anonymous threats toward moviegoers and any theater that chooses to show the film. Sony faced lots of criticism for canceling the film's release.

"Look how many movies have been made about our presidents," said movie buff, Jeff McGill. "I mean spoofs and assassination plots."

Hancock agreed with sentiments.

"It's been done before." she said. We were talking about it at dinner the other night. Charlie Chaplain did it with The Great Dictator. And so I don't think this is necessarily anything new or different."

On Tuesday, Sony reversed it's position and about 300 theaters will screen the film. The Savoy 16 is one of 7 in Illinois that will start showing it on Christmas Day.

"I don't think we can change our practices because of threats which may or may not be real," said Hancock.

Most of the theaters screening the film are independent, including the Art Theater in Champaign. It will start showing the film on January 2 at PM

"Maybe it'd be more difficult to cyber attack independent random theaters," said McGill.

Jeff McGill is also planning to see the film. He says Sony is smart for taking precautions, but weak-willed for canceling a mass release.

"I think they needed to assess what potential threats there were," he said. I mean, I would hate to be in Sony's shoes and have something actually go wrong. The first showing at The Savoy 16 is Thursday at 4:40pm. Additionally, Sony Pictures is distributing the movie online beginning Christmas Eve on Google Play and Youtube.