Rice Fractures Hand in Practice, Out Indefinitely
Posted: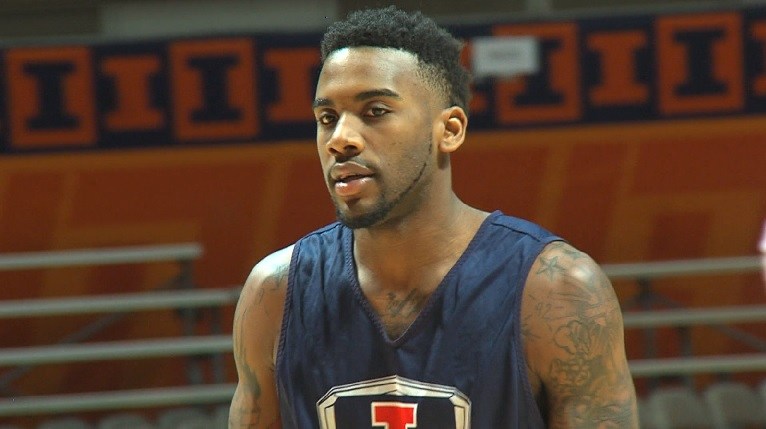 CHAMPAIGN -- If Illinois has plans to pull out of their current funk, they'll need to do it without their best player.

Tuesday, Illinois head men's basketball coach John Groce confirmed senior Rayvonte Rice fractured his left (non-shooting) hand. Rice will have surgery on the hand Wednesday, after which they'll come up with a timeline for his return.

"If anyone doesn't deserve something like this to happen to them, it's him," said Groce, lamenting yet another in a series of losses for the team.

Rice was on his way to an all-conference caliber season, leading the team in a number of categories, including scoring (17.2/game), rebounding (6.9), and 3 PT % (48.3%). Those numbers each rank near the top of the conference.

"Obviously we're going to feel Ray's pain. Ray's an important part of our family," said Groce, "but now, (there is) some opportunity for some other guys to step up. It is what it is. We're not going to shut down the season. We're going to play."

There's never a good time to lose your best player, but Illinois was already struggling early in conference play, dropping their first two -- both on the road -- to Michigan and Ohio State. The Illini host No. 11 Maryland Wednesday, before heading out of the road for two more.

Whatever the line-up will be against the Terrapins, it will be far different than Illinois envisioned just a few months ago. Senior point guard Tracy Abrams' season ended before it started, after he tore an ACL in October. Since, Abrams has served as a leader on the sidelines. Groce expects the same from Rice.

"We'll certainly lean on his experience, and I know Ray will approach it the right way, and he'll try to help guys," said Groce. "He's been doing that a lot anyway. That will be his role for right now, no different than Tracy's."

Illinois and Maryland tip off at 8pm CT at State Farm Center.