Urbana Hospital May Become Ebola Treatment Center
Posted: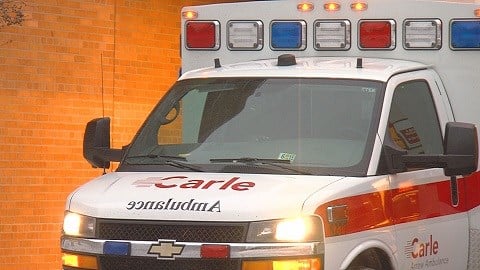 URBANA - An Urbana hospital may become the next Ebola treatment center in Illinois. Some are calling it a risky move, but leaders at Carle Foundation Hospital say it comes down to providing the best health care possible. All hospitals in the U.S. are prepared to isolate patients with suspected exposure, but only 35 are considered capable of caring for patients who actually have the virus. Carle is hoping to join the latter. The hospital's chief medical quality officer, Dr. Robert Healy, says it's been an ongoing conversation for months.

"We started talking about the fact that we could take care of a patient with Ebola, here at Carle Hospital," he said.

In a matter of weeks, the popular medical center plans to get the green light.

"As we go through the requirements, we seem to hit them all," said Healy.

The Center for Disease Control and Prevention has designated 4 hospitals in Illinois as Ebola treatment centers. All of them passed a rigorous application process, proving it can effectively treat the virus.

"We have the right physicians and specialties, the critical care doctors, infectious disease doctors, and a nursing staff that's well trained and that could handle a patient with Ebola," said Healy.

Once the application is submitted, the CDC and the Illinois Department of Public Health will come to evaluate the facility and make a final decision. Leaders at Carle believe it's regional awards and Level 1 Trauma Center will help it stand out.

"We have a way to isolate a room that's outside of the normal patient flow area, and has the correct requirements to be an isolation room," said Healy.

And while many Central Illinois residents may be frightened by the idea of an Ebola patient in their area, leaders at Carle say no one should feel threatened.

"Essentially the risk is with the person taking care of the patient in that room, and we have the best protective equipment for those people and we can mitigate that risk," said Healy. "It's our obligation to do it. We take care of patients, and Ebola is just one more sickness that we take care of."

There are currently no confirmed cases of Ebola in Illinois. According to the Illinois Department of Public Health, there are 13 travelers being actively monitored in the state. None of them have symptoms.