Uber Comes to Springfield
Posted: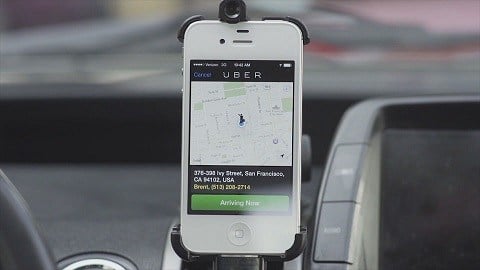 SPRINGFIELD - If you live in Springfield, there's a new way to get around town. Starting today, you can use Uber!

"Today, I was the first person to use Uber's services," said Springfield Alderman Cory Jobe.

Uber is a smart-phone app. Users can request a ride to any location in a particular city, and the company sends a driver your way.

"I contacted a driver and within 3 minutes, the uber driver was at my house in the Washington Park area," said Jobe. "And we took the uber car from there to the capital where I work."

The app only works in 200 cities around the world. Springfield is the second city in Illinois to welcome the ride-sharing service.

"Here in Illinois, Springfield is our number one focus right now," said Uber spokesperson Jamie Moore.

Jobe was one of the main people pushing for it's arrival.

"Consumers win," said Jobe. "That's the reason I brought this service to the capital city. It's another choice in terms for riders to get from point A to point B."

The difference between Uber and a traditional taxi is it's app-based, and anyone who downloads the app can sign-up to be a driver after passing a background check. Drivers use their personal vehicle and get a cut of the fair.

"Uber is reaching out to entrepreneurs," said Jobe. "So individuals, maybe a mom with two kids at school, might want to get some extra income while the kids are at school. She turns the uber app on and makes herself available. When she goes and picks the kids up from school she shuts the app off."

Users who want to become drivers can express that interest on the app and will then be directed to an online application.